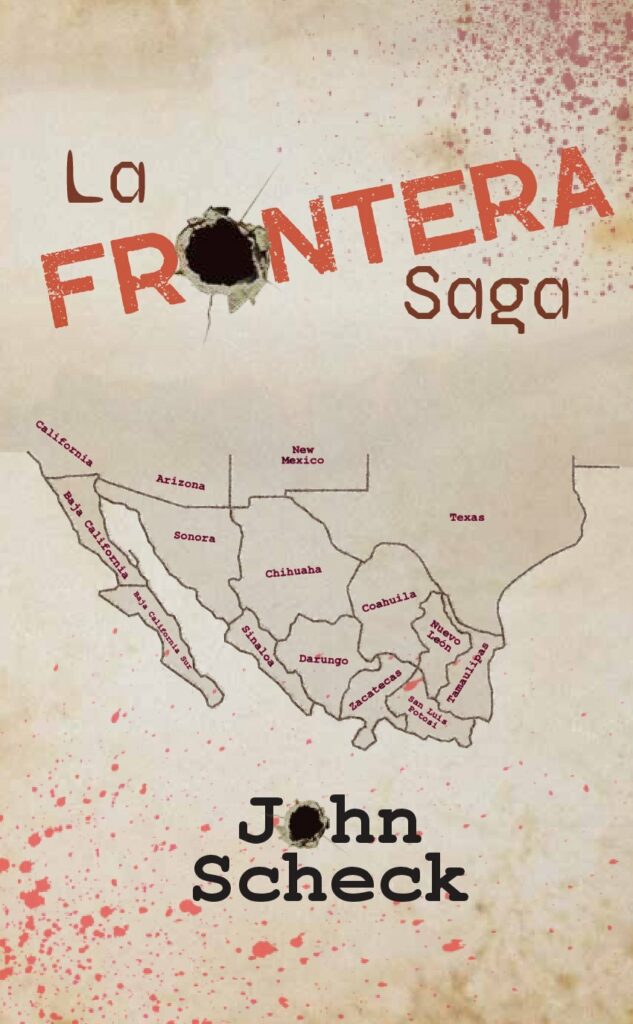 La Frontera Saga: A new take on the drug World
My first novel is on sale! What if a drug cartel decided to pay taxes on their earnings and unilaterally renounce violence? How much would a cartel have to spend in what economists call transfer payments to make a dramatic impact on the poor rural community in Northern Mexico? Will the other cartels see this as a sign of weakness?
Get a free version in either epub, mobi, or pdf here.
 https://mega.nz/folder/OxtiXBza#k3ygVnA8isKtPn3-ygg68w
I just had to tell someone so please excuse this bit of bragging on my part. I was writing something* and I …
No one could ever accuse me of being a vegan, but when a recipe calls for chicken and eggs, it just seems …
About John Scheck
I've lived in four countries on three continents. In no particular order, these include Lower Queen Anne in Seattle; the Miraflores district of Lima, Peru, during a university exchange program; the Glyfada area of greater Athens, Greece, as part of my short and distinguished service in the U.S. Air Force; and now the Ruzafa neighborhood in sunny Valencia, Spain, is home.